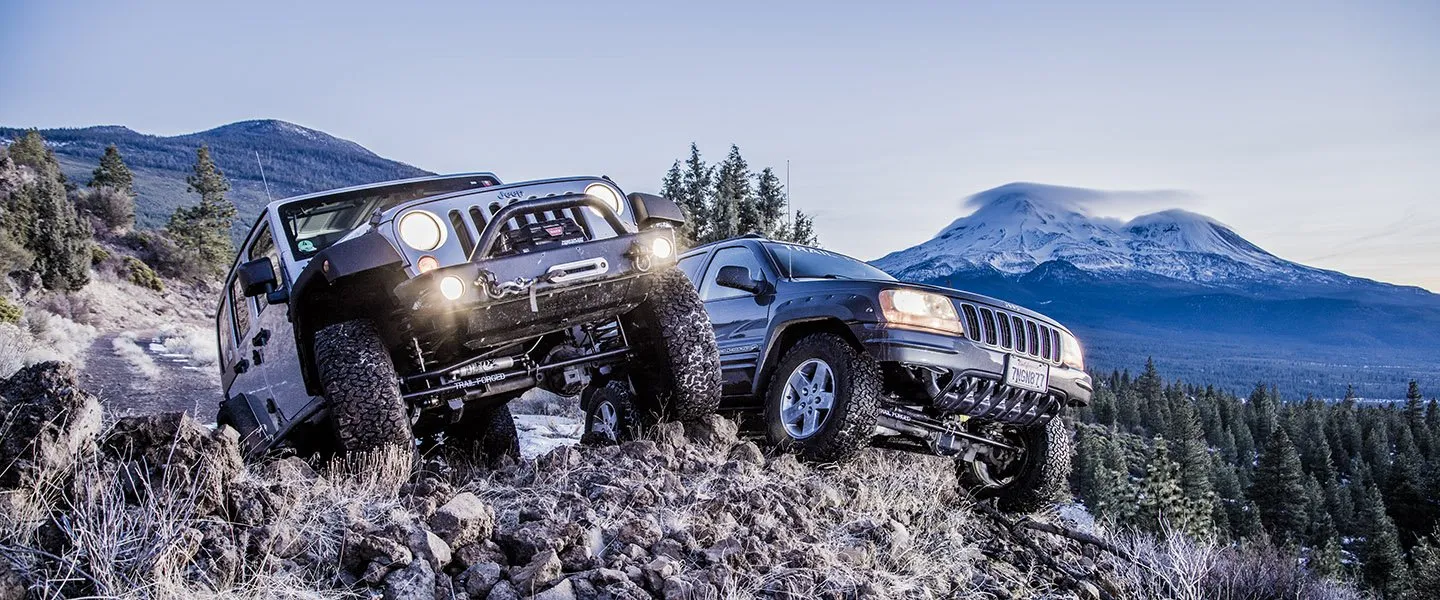 Trail Forged
Our name, carefully chosen, sums up quite well who we are. Born of decades of passion and experience in exploration, adventure, adrenaline, and pushing past boundaries and limits with our rigs. And, by necessity, innovating creative components to endure the extremes and rigors we subject them to, both on the road and on the trail.
We are a veteran owned, US based manufacturer of high end performance products, mostly for the off road community. All products that bear our name are made proudly, right here in the USA, of our own and other top tier components. In an effort to bring to life the absolute best no compromises performance of each and every vehicle we touch, Trail Forged has become an innovator in the industry. We have brought to market several first-ever products, solving unsolvable issues or taking existing, imperfect concepts and drastically re-thinking and re-designing them for the ultimate in function, quality, and durability.
Why choose Trail Forged?
Each and every product we offer has gone through an extensive process with countless hours of concept, design, engineering, prototyping, abusive testing, and tweaking to ensure they meet our rigorous standards of perfection. We combine the latest CAD technology with real world testing to ensure full function and peak performance in any and all conditions. Our test rigs see abuse from the snow and ice of the Sierra, Cascade, and Rocky mountains; to the rocks and trees of the Rubicon and Fordyce; to the sands, waters, and high speeds of deserts both high and low. What does this mean for you? Ultimate confidence in our components getting you where you want to go, and more importantly, getting you home again.
Our creators and staff bring together an impressive collection of understandings from track and offroad motorsports, theoretical engineering, real world application, advanced metallurgy, OEM level design considerations, and more to bring to you a fit, finish, and function unlike any other.
Built using only top tier parts and materials.

Utilization of advanced materials for the ultimate in strength without unnecessary weight or bulk gains.

Actual, in depth, engineering of each and every product and component.

NVH (Noise, Vibration, Harshness) considerations on all suspension components means you get the very best in function as well as comfort.

Rigorous real world testing of every component.

Unbeatable warranty and support on our products (if you break it, we are going to want to hear that story!).
We want to thank you for your interest in Trail Forged. We welcome any inquiries and questions you may have.
Feel free to email us at [email protected]
Sean M Inglesby, President