Why Trail Forged HD?
Firms up suspension and steering feel, eliminating any looseness or death wobble you feel from your old trackbar
100% bolt in, zero modifications required
Massive 1.5″ x 0.25 carbon steel tube, precision manufactured in the USA!
Ultra durable primed and powder coated bar, with zinc coated adjustable end

Totally maintenance free, self lubricating Trail Forged Better Bushings™ for ultimate flex and comfort combined

Zero bind throughout entire travel range, you don't need to torque the bolts down at ride height, and you won't rip the bushings apart with lots of suspension travel!
Extreme Versatility
Fits from stock height up to 7″ lift (4″ and taller we suggest a trackbar relocation bracket and drag link flip)
Works with the factory Dana 30 and Dana 44 Rubicon axle, and trackbar relocation brackets
Maximum clearance for factory or aftermarket differentials and HD diff covers, even on low lift vehicles or long travel suspensions
Even clears the PSC Big Bore box at low lifts!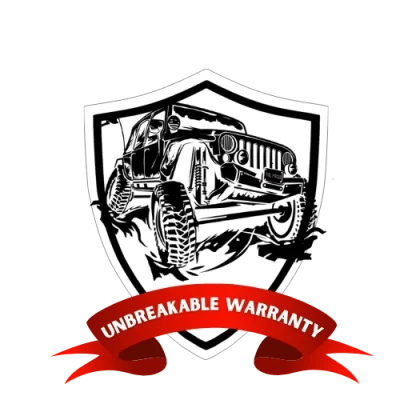 Notes:
You can reuse your original hardware. If you choose to upgrade to our Grade 8 hardware package, you MAY need to slightly enlarge your bracket holes to 9/16″. The factory holes usually have enough slop to accommodate the slightly larger bolt, but that is not always the case. Get a 9/16″ drill bit here.